Goldendoodles are generally healthy, but like all breeds, they're prone to certain health conditions. Not all Goldendoodles will get any or all of these diseases, but it's important to be aware of them if you're considering this breed.
We believe if breeding dogs of any kind, it is imperative that all health precautions are taken prior to choosing your parent dogs.  Timber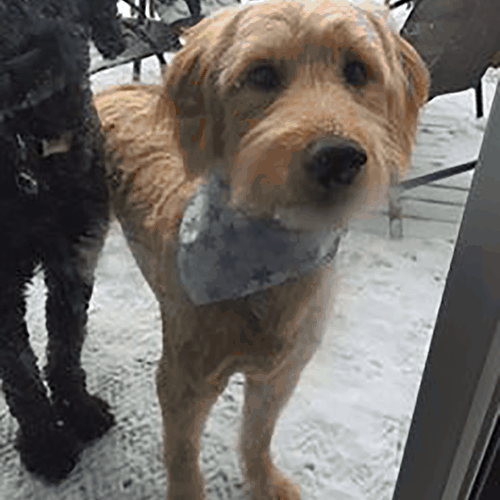 Rock Doodles will provide health records for both of your puppy's parents. Genetic health history will prove that a dog has been tested for and cleared of a a number of particular conditions that are common within the goldendoodle breed.
We are dedicated to providing the healthiest puppies possible and genetic health testing is a priority for us.
We will continue to research and further education ourselves with the genetic testing of the goldendoodle breed and work closely with our vet to obtain the best possible veterinarian health testing for our dogs.
If you have any questions regarding our genetic health testing program, please contact us