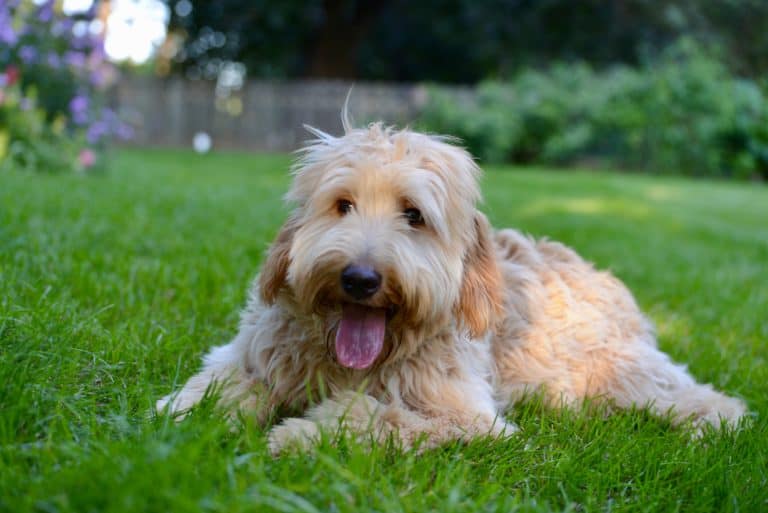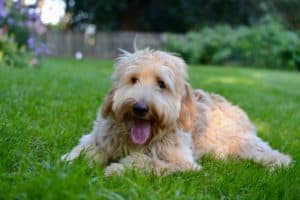 FREQUENTLY ASKED QUESTIONS….
How much are Timber Rock Doodle puppies?
All of our puppies are $3500 regardless of gender, color or size.  We strive with our breeding program, our extensive health and genetic testing and our mission to provide you with a happy and healthy lifelong companion.
What is health and genetic testing?
Years ago, our first doodle pets were purchased without our knowledge of health & genetic testing.  The price points we paid at the time reflected the lack of testing from the breeders and quality breeding programs.  This has cost us after the fact with the preventable health issues our pets experienced.
We committed ourselves and researched how to prevent this for other Goldendoodle owners.  As breeders, our first priority is the health and genetic testing of our parent dogs, in order to breed the healthiest possible litters.  Our testing includes a range of OFA certifications including hips, elbows, patellas and thyroid.  We obtain specialty Cardiac and Eye CERF certifications from OFA.  We obtain complete genetic disease panels for each parent.  These canine panels are put together by genetic labs to cover common inheritable diseases of the poodle, golden retriever and goldendoodle breeds.  We also are able to test the coat traits of our parent dogs in order to determine breeding pairs to achieve the most desirable coats possible.
Many breeders claim to "health test" their parent dogs, but do not obtain the thorough scope of health and genetic tests available. An example would be just performing the testing of hips, and no further testing, but still claim to have "health tested" dogs.
Investing in a full scope of tests is very time consuming and a large financial investment to breeders ensuring the future health of this new popular hybrid breed for years to come.  Please be diligent to verify what tests breeders include when claiming "Health Tested" dogs.
What is included with my Timber Rock Doodles puppy?
Each Timber Rock Doodles puppy goes home with our Puppy Package including…
24 Month Health Guarantee
Licensed Veterinarian care including first set of vaccines, deworming treatments, and a Health Record from our licensed veterinarian,
Microchip
Toy Box/Bag with a Stuffed Animal with scent of their puppy litter family and a Chew Toy.
Puppy Folder with a signed copy of your Forever Home Contract, Health Record and puppy & product information.
Lifelong Breeder Support from Timber Rock Doodles
How do I reserve a puppy?
In order to be placed on our Reservation List we must have a completed Forever Home Application submitted to us. We also require a $500 non-refundable deposit. You are placed on the Reservation List in the order in which BOTH of these are received. *Please note final payment for puppies are required prior to Puppy Pick Day. If payment is not received, puppy selection is not available.  Your deposit can move to future litters if needed.
Do we ship puppies?
We do not ship puppies. If you are flying in to pick up your puppy we can arrange for a Health Certificate from our vet which is needed to fly home.  Delivery is potentially available on a case-by-case basis for an additional expense.
How do we pick out our puppy?
Our puppies are picked in the order you are on the Reservation List for the litter. We schedule a Puppy Pick Day. This takes place after they have their vet exams at approximately 7 weeks old. ALL picks are done via photos. We call each family to discuss which puppy would be a great fit for their family. We provide photos, litter information, vet health information and answer any additional questions with each family when they make their selection. Once selections are made, we send out Forever Home Contracts. Each contract includes a 24 Month Health Guarantee and a spay/neuter requirement. These contracts must be returned prior to Puppy Pick Up.
Can we come to visit the parents and puppies?
We have made the decision not to have visitors prior to Pick Up Day. We have made this decision for the health and safety of our puppies, dogs and our home. We have encountered and shared situations with other breeders that have made this decision necessary. We are sensitive and understand the fact families would like to visit. What we offer instead, upon request, are References from our Forever Home Families. Our Forever Homes are happy to share their experiences with Timber Rock Doodles and will answer any questions you may have. Although all breeders have their own policies regarding visitors, our policy has worked for us successfully at Timber Rock Doodles.
What if Puppy Pick Up Day/Time is not a convenient time for us?
We will schedule Puppy Pick Up Day/Time for the entire litter when litter is born.  We have an 8 week schedule for each litter.  It is a very full and busy 8 weeks.  We prefer and appreciate your efforts to make the Date/Time we schedule for pick up of your puppy.  We are generally scheduling around other program breeding, litters and family obligations.  Our program schedule takes priority over any personal time/obligations, therefore keeping to our schedule as much as possible is much appreciated.  If timing is not convenient, and we are unable to make accommodations you are welcome to wait until the next litter.