Our Forever Home
Experience &
Steps to Reserve
a Puppy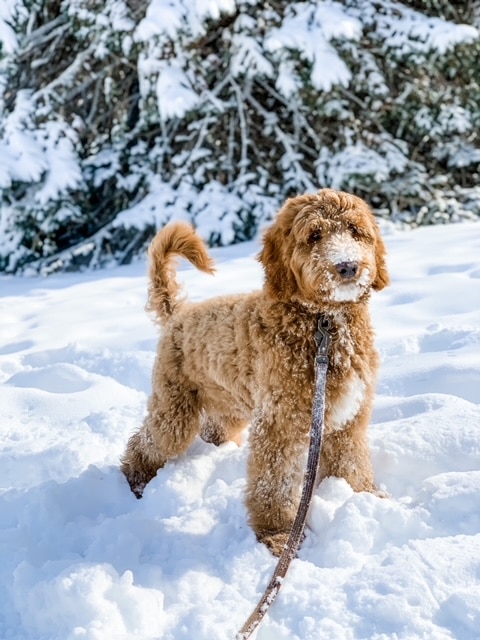 Submit a Forever Home Application from our website

  CLICK HERE
We will reach out to you when we receive your application.  We do our very best to screen each family for the health and safety of each of our puppies.  We take time to discuss our program, puppies & process with each family.  This is a great time for us to answer questions you may have as well!
Once approved we require a non-refundable $500 deposit to be placed on our Reservation List.  We will provide you with deposit instructions/options.  If you are approved for an available puppy rather than waiting on our Reservation List, the puppy must be paid in full prior to delivery-no exceptions.
Once your approved Application and Deposit are received, you will be placed in our newsletter communications for the folks on our Reservation List.  You will also be given an invitation to join our private Facebook Forever Home Group as well!
Once a puppy becomes available, you will receive Litter Updates until puppies are ready to go home!  We send weekly updates with photos, what is going on with pups that particular week and the scientific development description for their age.  Also, you will receive newsletters that help our families prepare for their puppy with topics of training, exercise, feeding your puppy, a puppy checklist, pet product recommendations and more!
When an available litter is born, we will provide each family awaiting a puppy with litter updates and photos as they grow! Puppy Selection Day (always done via phone with photos) and Puppy Pick Up Day are scheduled so families can plan ahead.  Payment in full of your puppy is required two weeks after litter is born.  A signed Forever Home Spay/Neuter Contract will also be required.  In the state of Minnesota, breeders are required to raise the puppies until 8 weeks of age.  Puppy Pick Up is scheduled at this time.
All our puppies will have complete licensed veterinary care when they leave at 8 weeks to your home.  We require you schedule a puppy well-check within 48 hours to establish veterinary care for your new family member and to verify the health of your puppy.  We provide a 24-month health guarantee on each puppy.  Each puppy goes to his or her forever home with a Timber Rock Doodles Puppy Package from us. 
We provide lifelong support to our Forever Homes and have a newsletter to keep our families and Doodles connected with updates, pictures, testimonials, fun contests, etc.  We also have a Timber Rock Doodles private Facebook group which is a very active and a fun community for our Forever Homes!
Thank you for your interest in becoming a Forever Home
with one of our precious Goldendoodles, we appreciate being chosen
to raise your new furry family member!  
We take great pride in our puppies with hopes you love them as much as we do:)
Kathy & Eric